About MESCCO

A long time ago
The company was established in 1972 in Saudi Arabia and in 1993 it became a Foreign Investment. For over four decades we have been supplying the private and the government sectors with our electrical equipment and services.

Schneider Electric's know-how
In 1993, MESCCO entered into a fruitful partnership with Schneider Electric, the global specialist in energy management. Soon, MESCCO was licensed to assemble Schneider Electric's type tested Prisma low-voltage system, which made ​​us the first franchised Partner Panel Builder of the electrical giant. Every year our factories are visited by the Prisma LV Switchboard Quality Assurance from France. A whole team of specialists makes sure That the MESCCO products are of the highest quality.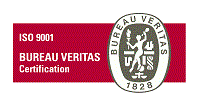 ISO 9001:2008 - we choose quality
Quality has always been the most important feature of our panels. As the company's management has chosen to serve our Clients with highly satisfying products, we cannot afford any compromises in the area of ​​quality. This policy had led us to obtaining the first certificate against the ISO 9001 standard in 1998. Since then, our company has always been certified against the current ISO standard, so that now we can proudly inform our Clients that MESCCO has ISO 9001:2008 certificate.
Looking into the future ...
Our wild experience in the power sector obliges us to look far into the future and the future are the people who build the company. This is why we invest in our staff members' skills. The effect of the constant training is intensified by the wisdom and knowledge of our senior employees that merges with the energy and enthusiasm of the newcomers.